◆Contestants


◆Contest Contents

Research and develop a kind of Frappuccino suitable for young consumers aged 18 to 25 to drink in summer.
Entry materials should be submitted online. And you need to fill in the text section and upgrade photos or videos of your product according to instructions.
What is Frappuccino? – learn what kind of summer drink you will make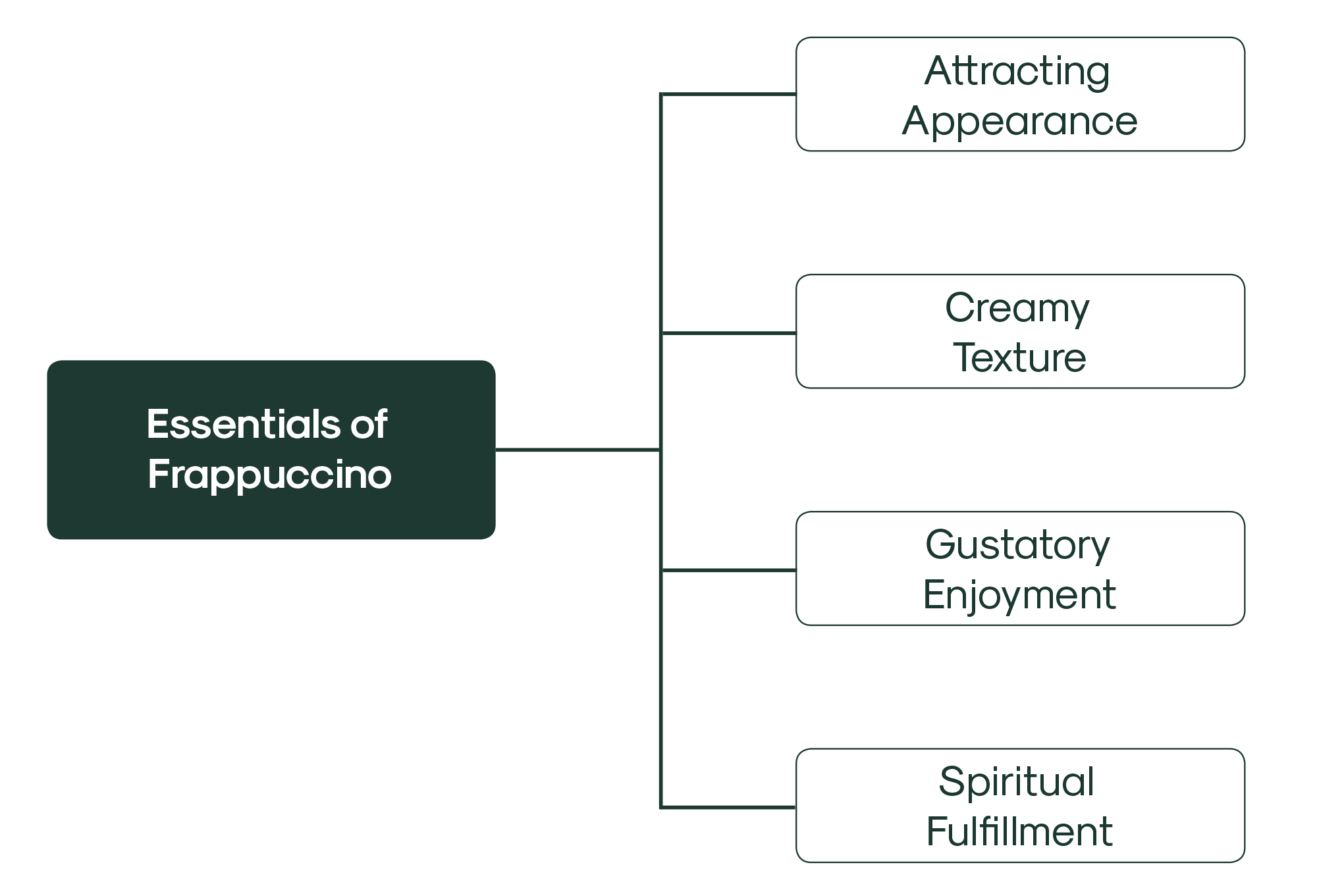 None of the four essentials above is dispensable.
These requirements mean that entries cannot look good but taste bad, have good taste but poor texture (for example, the drink may contain ice chips that can make people uncomfortable), or look and taste good but lack spiritual fulfillment (for example, a cup of fruit and vegetable juice for detoxification with excellent appearance and taste usually cannot satisfy people spiritually, instead it provides people more senses of restraint)
To sum up, grasping Frappuccino's essentials, you should make your entry stand out in all these four dimensions.
◆Specific Requirements for Entries

Requirement No.1
There is no limitation regards how many product ideas that the contestants submit in Hello Starbucks Prize. However, all your product ideas have to conform to the following three directions:
Direction A of Product Idea
BOLD LIVING

Picture source:ins: @themarketmilkshakebar
How about getting a cup of striking Frappuccino, vitalize the whole summer?!
For contestants choosing this subject, they need make clever use of ingredients with crunchy and/or big thick bite texture, and  it is highly recommended to drip ingredients irregularly on the inner walls of cups or pile them up to cover the top. In this way, with the overflowing ingredients are able to represent an unconventional, youth-oriented and externalized characteristic.
In addition, interesting product name and strong taste combined are the finishing touches of an entry focused on "BOLD LIVING". Consumers fond of striking Frappuccino tend to pursue more 'sinfulness' gustatory indulgence and spiritual enjoyment. So, don't worry about calories and create your drink boldly!
Direction B of Product Idea
DAY DREAM/BACK TO CHILDHOOD!


Picture source:ins: @heyteahk, @elisarkchicago, @ eisweltgelatojp, Photo : @fatstraw by @eatwithkoko
Can you combine your Frappuccino with your childhood's candies, animation characters and drinks?
For contestants choosing this subject, they need to reproduce and present flavors of their childhood that impress them deeply through modern methods in product design
The contest of product appearances will also appear as a magnificent battlefield. With vivid colors, multi-layered yet vibrant clear cut aesthetics with a cute and fun childhood image, your product can instantly bring people back to their childhood's summer when they licked a popsicle and watched cartoons!
Direction C of Product Idea
SURPRISING CREATIVITY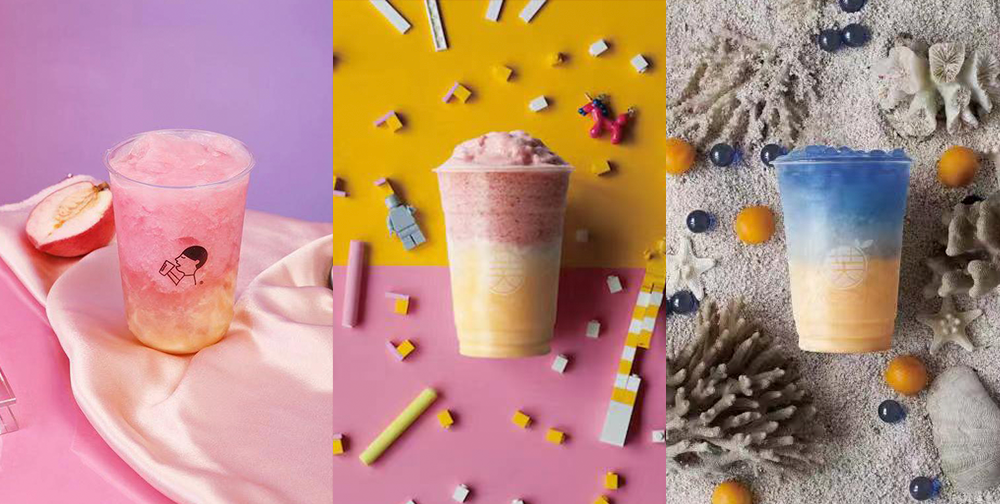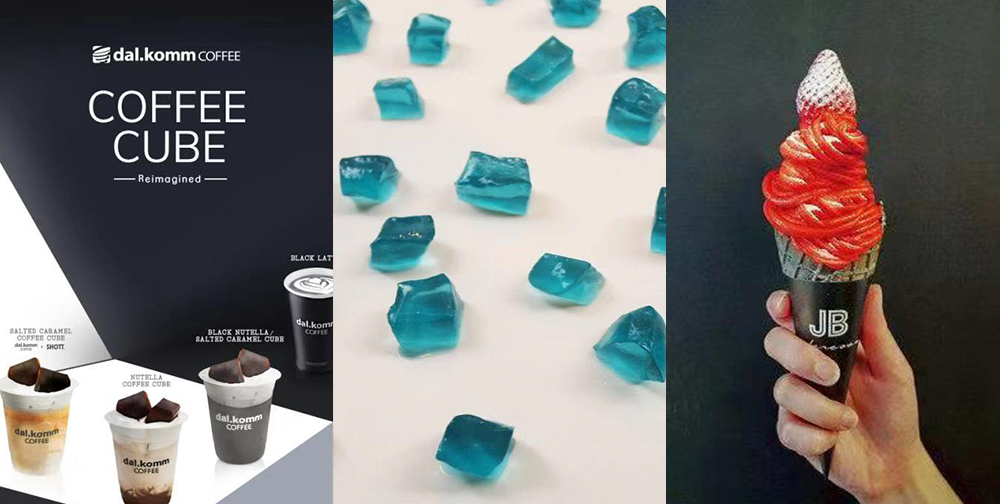 Picture source:ins: @mydalkomm, @bobiifrutii.tw, twitter: @tatsuya0227
Do you tend to seek for experience different from others in your life? Or do you like to explore and create surprises?
For contestants choosing this subject, they need to deconstruct conventional ingredients and flavors and create a kind of Frappuccino out of people's expectation. This "surprise" mostly comes from that the selection of ingredients, processing methods or product appearance are different from usual ones.
Both unprecedented flavors and more choices of ingredients/product appearance for consumers are surprising shining points!
Requirement No.2
No matter what directions you choose, all the ingredients you use should be real and good so that pure and natural flavors can be guaranteed.
Requirement No.3
Topping is one of the quintessential elements of Frappuccino and an essential part of an entry. The following is a recommending list of creative toppings for your reference. We also welcome you to actively choose other creative ingredients to make your Frappuccino's topping!
Snack: Popcorn/pretzel/jelly
Cookies: Candy bar (KitKat)/Oreo/Butter cookie
Dessert: Macaroon/Brownie/Souffle/E-Clair/Donut
Candy: Lollipop/Marshmallow/M & M/ Gummy bear/cotton candy
Fruit/Flower/Herbal
Chocolate
Ice-cream
Cereal
Premium food ingredient: truffle/caviar/Gold foil
Dramatic experience: color changing/ bubble/ fire/ food contacting decorations
Cheese or other flavor foam
Eatable straw
Requirement No.4
Product appearance needs to be exquisite, fun and enthralling which triggers social media posting.
Requirement No.5
The product requires a perfect creamy ice blend texture (thick & satisfying), which can help improve its repeat purchase rate.